Saw this fellow staring at me with its big eyes and flaring at my at the LFS. Look like a ball of fire to me and couldn't help myself but to pack it home. N here it is, my 1st dragon eye,
FIREBALL
!!
Very new to goldfish appreciation go good and bad comments are welcome!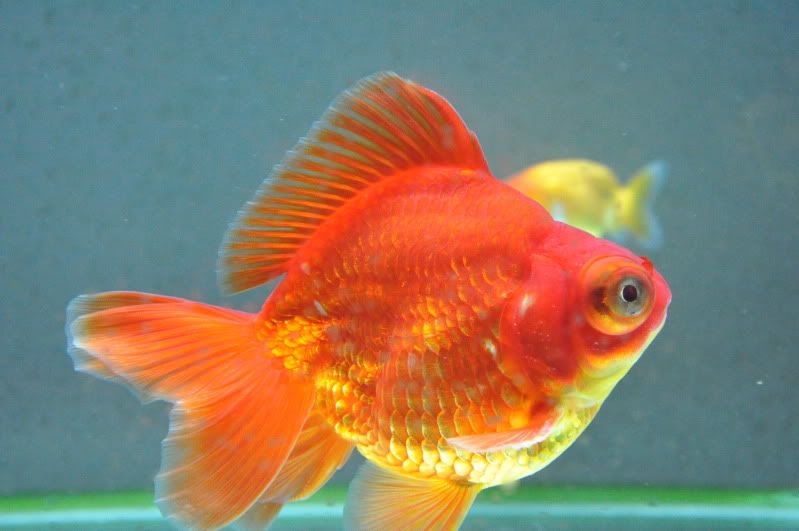 Sorry for the lousy pic, but this fellow is too active!